How many times have you tried to introduce two people but then realized you didn't know their name(s)? Or forgot how you knew them and stumbled with the introduction? 
We've all been there.
Luckily for us, we can introduce people via email. But even email introductions can be awkward.
Introducing two people in an email is often overlooked as an important part of professional email etiquette. You may have tried setting up an introduction that felt forced and all-around awkward, but it's a rather easy skill to master if you have the right instructions.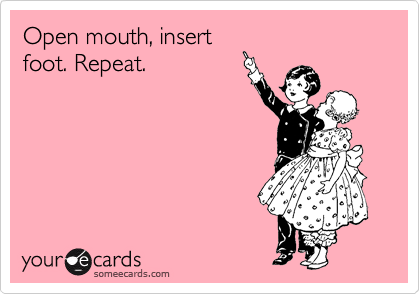 When you make connections, you set the tone for the conversation that is to follow.
A warm, professional introduction can pave the way for amazing talent acquisition, successful sales, and so much more, which is why it's imperative to master the art of e-intros.
That being said, setting up the perfect introductory email can be tricky. There are a handful of factors to be aware of when creating an introduction, and you'll want to keep them in mind to ensure a smooth connection.
The Straight Talk Guide to Content Curation [Free Download]
Conduct a Double-Opt-In Intro
You wouldn't give away someone's phone number without their permission, and you shouldn't give away an email without permission – that's just proper email etiquette. A person's email is a piece of personal contact information that may include their name and company details, so it's best to ask for permission to set up an introduction.
Whenever possible, conduct what's called a double opt-in email introduction. Reach out to both parties separately and ask whether or not they're open to setting up an e-intro. What you might think is a mutually beneficial introduction could be a total waste of time to one party or another.
A double opt-in intro is not only courteous, but it also forces your recipients to commit their time to something they might have otherwise ignored. Even if one person says no to the meeting, the initial ask saves everyone time.
Tips on asking for permission to start the introduction
Be professional when asking both parties for permission. Explain your relationship to the other person, and mention why you think an introduction would be beneficial on both sides.
Your subject line can be something like:
"Intro to (name)?"
"Can I connect you with (name)?"
Of course, remember to send each email separately, since the double opt-in does not constitute your introduction. If you received confirmation already over the phone, via text, or in person, there is no need to send another opt-in email for permission. If one of your parties denies the meeting, be courteous and decline the meeting with the other person or find someone else who might be relevant and interested. Once you have the green light from both sides, you'll move on to the introduction email.
The Introductory Email
This is where most people trip up. You're sending an email to two people who may have no connection whatsoever to one another, and you want to get it right. If you conducted a successful double opt-in intro, remember that your recipients are already expecting your email and interested in meeting. This should put you at ease because there isn't as much pressure to "get it right" when you send an introduction.
Follow these easy steps to make sure you're covering all your bases.
1. Understand the difference between To: and CC:
When sending an introductory email, you'll need to understand the difference between who you're sending to and who you're CC'ing. If Person A initially asked you to make the introduction or reached out to you first, Person A will be in the "Send To:" section. Person B, the one who agreed to the meeting, will be CC. Person A is who you'll be addressing in your email.
Feel free to start with "Hi [Person A]," or "Hello [Person A]," as your opening salutation. You'll directly address Person B later in your email.
2. Keep your subject line concise
Use the word "Intro" or "Introduction" somewhere in your subject line so your recipients know what to expect when they open the email. It's also a good idea to use both recipients' first names. That way, the email is easy to find in a sea of promotional and group messages.
Here are a few subject line examples:
Introduction – John x James
Intro – John <> James
15 Ways To Take Your Newsletter To The Next Level [Free Download] 
3. Greet your recipients
Once you've addressed your primary recipient, you need to greet everyone in the email. "I hope this email finds you well," might be a tempting choice, but it's often overused and might come off as impersonal.
Try something less rehearsed and more straightforward.
Take a look at these examples:
"I'd like you to meet James. James is…"
"I am eager to introduce you to Kelly. When we discussed…"
"Allow me to introduce Steven. Steven is our go-to man for…"
"John, meet James. James is…"
"I wanted to introduce you to Matt, who is…"
"Take a moment to get to know Cynthia, the head of…"
In your initial greeting, give a 1-3 sentence description of the person who is CC'd. You should include information about what that person does and who they are.
In the following paragraph, address the CC'd person and give a description of the other recipient. Include your salutation in line with the text, starting with the name of the person.
See an example below:
"James, John should be able to help with…"
"Kelly, Steven is a great contact for…"
"Simon, I met Janice through…"
4. Close out your email
Once you've explained why you're making an introduction, excuse yourself from the email thread. When addressing multiple people over email, you should always give a clear indication of whether or not you want to remain in the email thread.
Here are a few examples of ways to close out your introductory email:
"I hope you get a chance to connect, let me know if you need anything else from me."
"Glad I was able to make this connection, I'll let you take it from here."
"Please move me to Bcc once you're able to connect."
Learning how to introduce two people virtually will improve your email game. It's a common mistake for people to feel awkward about finding the right words for an e-intro, but following our easy steps will help. Careers can be built on connections, so don't be afraid to take the lead on introductions.
Who knows, by setting up an intro, you might be able to make an important connection down the line. If you're interested in learning more about how to improve your email game, sign up for a 14 day free trial of rasa.io.
Erica Salm Rench
Chief Operations Officer at rasa.io
Learn how you can build relationships and increase engagement with your audience through curated content.