Are you excited to discover how the future of email marketing is unfolding before us? 
Then you can't overlook the power of Artificial Intelligence (AI). 
While some fear AI technology will take over endless jobs, the truth is AI is an asset, not a replacement. As a tool that uses data analysis, machine learning, and automation, AI can help you craft personalized and targeted email campaigns faster than ever before. 
What's more, the AI world offers endless apps you can use to gamify, optimize, and enhance your emails to drive even higher conversions. 
If you're ready to harness this special tool to overhaul your email marketing efforts, stick around to discover eight key areas AI is revolutionizing in the email marketing realm.
Data, deliverability, and optimization
From helping you deliver personalized emails to uncovering the "why" behind your slow deliverability rates, AI email marketing tools deliver crucial insights you can apply to build targeted email marketing campaigns. Some apps can auto-apply these insights to refine your assets without you lifting a finger.
As digital marketing consultant, Shane Barker puts it:
"AI helps you end the guesswork. You can create a more effective digital marketing strategy for your business with artificial intelligence's data-driven analysis."
Gamification
AI-driven systems are now beginning to employ gamification approaches, capitalizing on a crucial trend that's affected a variety of industries in recent years. The world of PC games is one of the most prominent sources of inspiration. These games employ mechanics that attract and interest players, enhancing their overall experience. 
Email marketers are using similar techniques to develop campaigns that incorporate elements of play and competitiveness to increase customer engagement.
Marketers, for example, can enhance open and click-through rates by delivering rewards for participation, such as badges, points, or discounts, similar to how players are pushed to succeed in PC games. They can even use email signature templates to embed discounts and offers seamlessly to entice their recipients to engage with their campaigns and make purchases.
They can also use "spin the wheel to claim your prize" games.
These interactive emails are fun, and playful, and can also help you grow your email list if you build in relevant calls to action (CTAs). 
Here's an example:
"Want double-spins or the chance to win 10x rewards points? Send this email to a friend with the subject line 'Check this out!'. If they spin the wheel and sign up for our newsletter, we'll send a gift over to you, right away". 
You can also use CTAs in your gamification emails as lead magnets to motivate email subscribers to head to a landing page, blog post, or your website to complete another action.
More on CTAs and landing pages in a bit.
Using generative AI for your email copy and email subject lines 
Did you know you can use AI writing tools like Copy.ai and Phrasee to draft email copy and subject lines?
The key is in understanding and practicing prompt engineering. 
By plugging in prompts and data that specify your brand voice and key terms, AI writing tools will use natural language generation (NLG) to write captivating email subject lines in line with your style guide.
What's more, AI-powered deep learning technology can personalize your email marketing copy down to the individual, audience, or segment. It can also offer personalized content recommendations to help you increase engagement and conversion rates. You can try out a free AI writer to personalize the copy of your email marketing first. 
For instance, if you wanted to write an email inspiring your subscribers to start adding some pizzazz to traditionally dry and boring board meetings, you could type in a prompt, such as: 
"Please write email body copy that's engaging, persuasive, and informative. The email content should mention how board meeting software helps supercharge board meetings with a secure platform that provides intuitive meeting creation tools, insightful analytics, and real-time collaboration. 
Add a call-to-action at the end of the email to encourage readers to start a free trial with OnBoard". 
The AI writing tool you chose will then use this valuable prompt to draft marketing emails in line with your goals and brand tone. 
From there, you can edit the copy as you see fit and add your own words to give it a human touch. Again, AI tools are fantastic writing assistants, but the key is to work with them — not rely on them.
Email marketing campaigns 
Segmentation is key to creating personalized content that's relevant to your subscribers and promotes higher conversion rates.
With AI email marketing tools, you can automate future campaigns as well as set up segmented email series to cater to subscribers along the customer journey. 
For instance, if you own a software as a service (SaaS) brand, your automated campaigns can cater to:
Cold SaaS leads by sharing your brand story and the unique pain points your software solves
Warm SaaS prospects by sharing case studies, in-depth product comparison guides, and behind-the-scenes looks at different features
Hot Saas leads by sharing user-generated content, such as testimonials, honest reviews, and real customer stories 
And if you need inspiration, check out this email campaign from Zeda:
​​The campaign is successful for warm leads because it outlines all of the unique features of ​​AI product discovery tools and how they can improve the product development process. 
So when product teams that are low on resources or haven't seen much success in recent product launches read this email, they'll jump all over this software solution. The result? Higher conversion rates. 
But if you prefer not to do the heavy lifting, these email methods can also be implemented by an email marketing agency that uses AI to produce highly tailored and effective marketing campaigns. They have the skills and resources to help you enhance your email marketing while making full use of AI's capabilities.
Smart newsletters to make personalization easy
If you've ever felt pressed on what to put in your newsletter beyond product spotlights, news, and announcements, look no further than smart newsletters. 
Smart newsletters are automated emails that contain content curated for each individual reader, dramatically improving engagement. 
That's where rasa.io comes in. 
rasa.io is the first (and only) AI tool that provides individual recipients on every list with their very own email newsletter. 
How? 
The AI algorithm observes email engagement and optimizes it for the individual. With every send, the algorithm learns more about each subscriber on your list. 
After recipients begin clicking on articles from the content pool, rasa.io learns their preferences and begins selecting curated content, just for them. This leads to a better, more personalized newsletter every time. 
Send A Better, More Personalized Newsletter!
Send a unique personalized newsletter for each subscriber and automatically increase engagement. 
TL;DR: With rasa.io, email recipients will see the content they enjoy most, delivered to them based on their own unique interests. Wanna try it out? Sign up for a free trial today.
Trigger-based emails powered up with AI
Trigger-based emails are automated emails that are sent to subscribers automatically when certain customer behavior occurs, or when they engage with your brand in a specific way.
AI tools can help you automate trigger-based emails so recipients receive messages tailored to recent actions they took or specific data points about them.
Some examples of trigger-based emails include:
Abandoned cart emails
Birthday emails 
Customer anniversary emails
Retargeting emails — for instance, "We noticed you were eyeing our SaaS startup eBook! Still interested? Grab it now for 20% off!"
Customer loyalty points tracking, i.e., "Congrats! You just earned 10 points for purchasing our ultimate guide! Cash them in today or save them for your next purchase"
Landing pages 
AI can also personalize the landing pages people are directed to after clicking on a CTA in your emails.
To generate more successful landing pages for upcoming emails, AI can, for instance, assess the conversion rates of previous landing pages to identify which ones were most successful — and why. 
For example, accessiBe, a leading company offering solutions for website accessibility, provides tools like ADA-compliant website checkers and AI-powered auditing. Using AI, accessiBe's accessFlow program automatically checks menus, forms, and other page landmarks for usability. But that's just the beginning. 
It doesn't just tell you what you need to fix. It provides best practices and training on how to remediate issues. By following the simple instructions and suggestions for improvement, your landing pages become more effective and your users more satisfied. 
Not only are you WCAG and ADA compliant, but you've expanded your reach and demonstrated inclusivity in new innovative ways. 
In other words, less friction in the buyer's journey and more money in your pocket at the end of the day.
Images for email campaigns and newsletters 
Need engaging images for your email campaigns and newsletters?
An exciting advancement that's revolutionizing visuals in email campaigns is the ability to change the background of your photo using AI technology. 
AI-powered background remover tools can intelligently recognize the subject in a photo and seamlessly replace or modify the background, opening up endless creative possibilities. This innovation allows marketers to personalize and customize email visuals, including product photos or promotional images to captivate email recipients.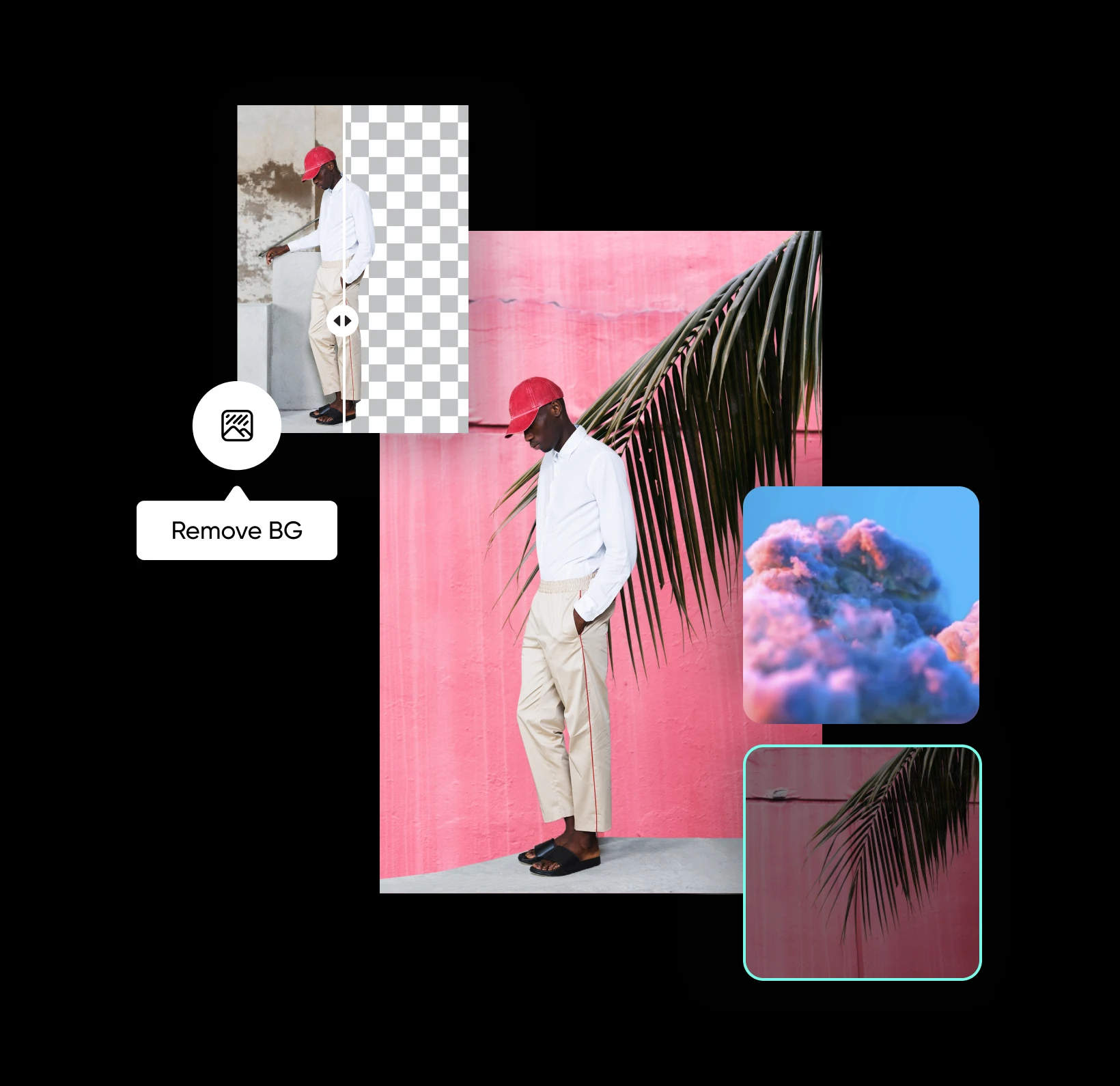 Marketers are also using AI image tools to resize images across multiple marketing channels without losing quality, create one-of-a-kind visuals with text-to-image apps, and bulk-edit photos in seconds.
Wrap up 
And there you go! Today we covered some of the top AI email marketing advancements to look out for in 2023 and beyond. 
Now, it's up to you to use these tools to improve your email newsletters and campaigns! 
Don't forget to save this article for reference, and consider coming over to give rasa.io a try. We can help you deliver smart newsletters on the go, so you can get back to doing what you do best: Growing your business. Sign up for a free trial today.
That's it, for now, marketers.
Here's to your success!
Shane Barker – Digital marketing consultant who specializes in influencer marketing, content marketing, and SEO. He is also the co-founder and CEO of Content Solutions, a digital marketing agency. He has consulted with Fortune 500 companies, influencers with digital products, and a number of A-List celebrities.