How to Get More Newsletter Signups
More is always better than less. More syrup on your pancakes, more avocado on your toast, more sunny days in summer – who doesn't want more of a good thing? When it comes to business, adding more to your customer list, target audience, and professional network is no exception.
Adding contacts to your email newsletter list is always a good idea. It creates a connection between your business and an interested or returning customer that's invaluable to your marketing efforts.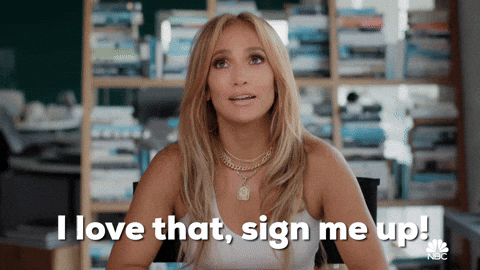 Compared to other forms of digital marketing, email marketing yields one of the highest returns, with every $1 spent resulting in an average return of $42 for your business.
So how should you attract new signups for your business?
The simple answers are attention, incentive, and follow-up.
First and foremost, you want to encourage email signups by calling attention to them. The location and style of your signup form could make or break your success.
By incentivizing newsletter signups, you're more likely to add to your contact list. You're competing with an average of 121 other promotional emails in a single person's inbox every day, so you need to focus on differentiating your offering to make it worthwhile. Why should a person give their contact information to your business? What will they get in return? Put yourself in the shoes of the average consumer and ask yourself why another promotional email newsletter would be worth the trouble.
Finally, follow-up is key to encourage action. Your new contacts will be most receptive to your offerings immediately after signing up, so make sure you're reaching out to them.
If you're struggling to find the right signup form, incentive, or follow-up message for your audience, we're here to help. Take a look at our suggestions below and utilize the power of the email newsletter signup form.
Form Style and Location
There are a handful of ways to collect visitor information from people on your website. In order to choose the right one, start thinking about what makes the most sense for your business.
Here are a few different ways to arrange your newsletter sign up form:
Pop-Up Window
Businesses selling physical products have an especially limited window to grab and hold the attention of new customers.
If you attract a lot of site visitors from social media or Facebook Ads and your bounce time is short, create a subscription window that pops up anytime someone enters your domain. It will grab attention and could potentially gather contact information to be used if the visitor ends up not buying.
Once someone signs up, you can store that person's contact information to push for a future sale. You can send an email reminder about "Items left in cart" or offer lower rates for a subscription-based purchase.
As long as you have contact information, making a sale is still possible.
Static Signup Link in Header or Footer
You can also place a signup link in the header or footer of your website to make it easier for people to subscribe. This is a very common location and is great for that very reason. If a person wants to give you their contact information, make sure it's easy to do so! They might give up if the form is not where they expect it to be.
Create a Landing Page
Consider creating a landing page dedicated specifically to your newsletter where folks can easily subscribe. This page should describe clearly what the person should come to expect with your newsletter (like the topics you cover and the frequency you send it).  
Sidenote: Our super easy-to-use and extremely automated newsletter builder provides you with your own signup page to collect new subscribers so you don't have to worry about making one. 
Signup Option At Purchase
If you sell physical or digital products, you can also offer or require email signups when a customer goes to purchase.
Keep in mind that you should include signup forms elsewhere on your site if you want to gather more contacts. This option only works if the visitor decides to make a purchase!
Newsletter Signup Incentives
Incentivizing signups is a critical part of adding to your contact list. Make it clear that by providing contact information you'll offer some sort of benefit to the customer.
Here are a few ways to incentivize email newsletter signups.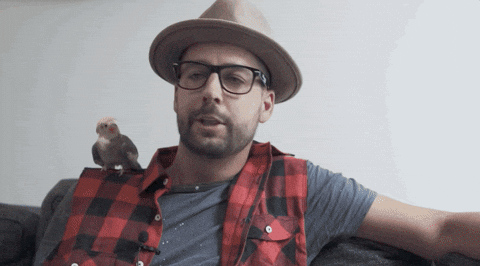 Discount on a First Purchase
Offer a discount to anyone who signs up to receive your email newsletters.
For example, ecommerce stores can provide a discount code worth 10% off a first purchase to anyone who signs up. Or SaaS companies can offer a free setup service with a dedicated specialist or the first month of their software for free.
Not only will this encourage people browsing your site to make an actual purchase, but it also gives you valuable contact information to be utilized for marketing.
Offer a Free Service or Digital Product
Any business can offer free ebook downloads, an informative checklist or one-pager, or one-on-one zoom meetings with professionals in their field of expertise.
You can even run a giveaway promotion where anyone who signs up is entered into a raffle to receive a gift card or Amazon credit.
Get creative with your offerings to differentiate yourself from the competition and encourage signups. As long as you are providing something that's worthwhile to a consumer, you're likely to see an increase in sign-ups.
Spin The Wheel
A more unique and fun way to offer incentives is through a spin the wheel promotion. When a person enters your site, they will see a pop-up that asks visitors to "Spin the Wheel" for a surprise discount code, gift, or other promotion. Once the wheel stops and lands on a specific prize, ask for their email in order to receive it.
Don't worry, we're not suggesting you figure out how to code this yourself. There are plenty of spin-the-wheel options ready for you to use.
Email Follow-Up
Make sure that you follow up with a welcome message as soon as a customer creates an account or provides an email address. According to a 2018 study, only 21% of promotional emails are opened, but the average open rate for a welcome email is 82%!
When someone signs up to receive your newsletter, their interest has already turned into action. Use that peak in interest to your advantage! From there, send a consistent newsletter that keeps your reader interested.
Send Relevant Articles
One way to stay consistent with newsletter updates is to send relevant articles to your contacts. At rasa.io, our AI algorithm picks articles from sources that you choose and curates a unique newsletter to match the interests of each of your email recipients.
For example, for companies in the medical field, we will compile articles from the trusted sources you select that focus on health, science, and medicine for your newsletter. Certain folks may see more research articles and others may see more of the latest updates from the CDC.
The algorithm gets to know your email list and provides them with increasingly better content with every send.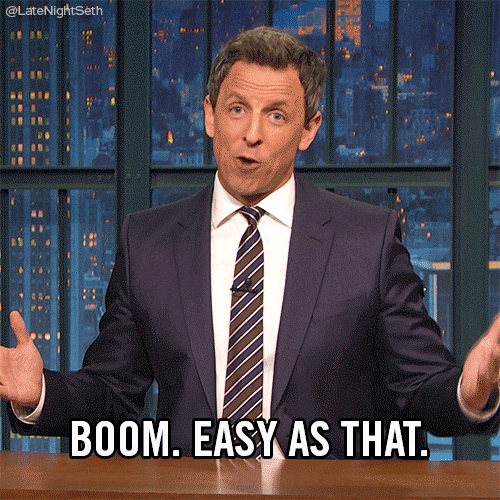 Save time and automate the process
Save yourself some time and allow rasa.io to do the newsletter content curation for you! Send out custom curated content that matches the unique interests of each contact on your email list. To learn more, sign up below and get more newsletter signups faster than ever before.